Course details
【Entertainment also ◎】 Tama and Special <5 appetizers, 3 dishes of season, 〆, with dessert> ◇ 6500 yen → 5500 yen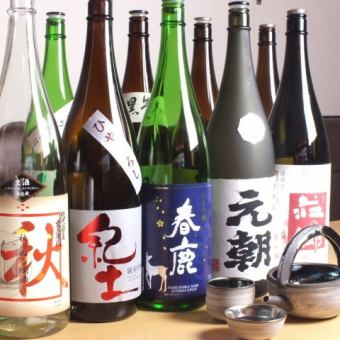 By using a coupon5500 yen
Tax not included
All-you-can-drink available

All-you-can-drink is a two-hour system.It is the last order of 90 minutes.It becomes a glass exchange system.
Reservation deadline

2 days before the desired store date until 23 o'clock
Available days for reservation

Monday - Saturday, Sunday and public holiday
All-you-can-eat drinks are served, the course is perfect for banquets and entertainment ★ All you can drink includes 3 kinds of sake that boasts our shop ♪
Course menu
【Random Course】
~ Menu details ~
◆ Assorted appetizers 5 kinds
◆ Fried (tempura with salt koji scissors)
◆ Pottery (grilled vegetables and prawns)
◆ Assorted vegetables (with Jinshanji and Miso)
◆ Deaf (Shijimi no Niyemin or Grilled Onigiri Dashi Chashuke)
◆ Dessert (not added gelato)
~ All 6 items ~
+ All you can drink ★
* By purchase of the day, contents are subject to change.
※ The contents of the dish can be changed according to your request, so please consult us.
※ Please tell us your cancellation by 2 days in advance.
※ Cancellation on the day will be charged the full amount of the prescribed fee.
All-you-can-drink menu
·beer
· Draft beer / bottled beer
· Shochu
· Potato / wheat
·Highball
·Highball
·Fruit wine
· Wakayama specialty Arita mandarin / hosaku / Yuzu / vegetable plum wine etc.
· Today's sake
· Three types are available.
·Soft drink
· Ginger Ale / Coca Cola / Oolong Tea
2018/11/20 update